MOONWALK™ Van
PPG is taking the revolutionary collision repair technology on the road.
Having already provided demonstrations all across EMEA, with our system typically sweeping customers of their feet in just 30 minutes, the start of the pandemic saw the MoonWalk Van's mission expand and accelerate - quickly stretching the idea to include even more countries.                
It's one giant leap for our fleet of MoonWalk vans and team as we look to bring the proprietary solution to customers and prospects across Europe.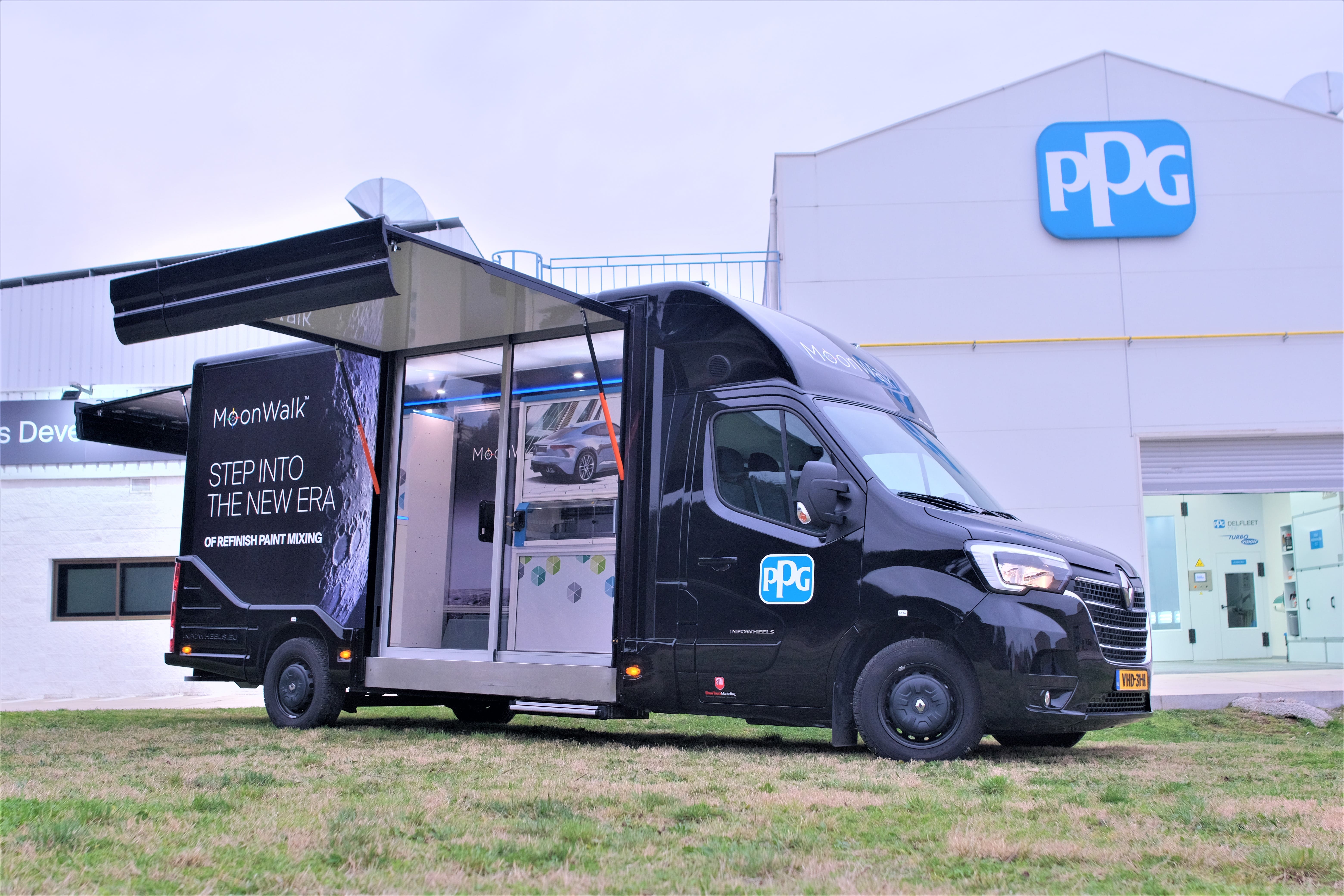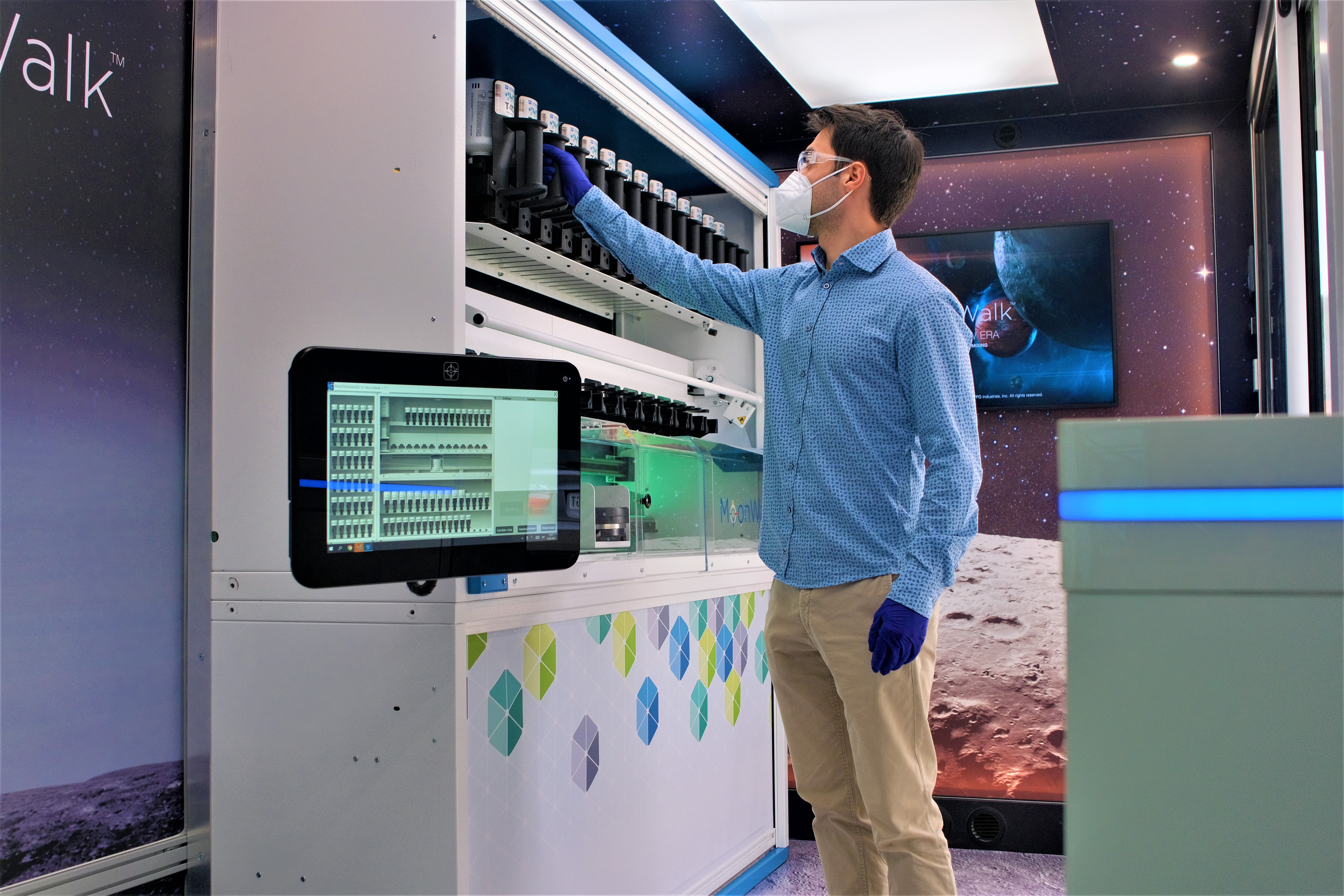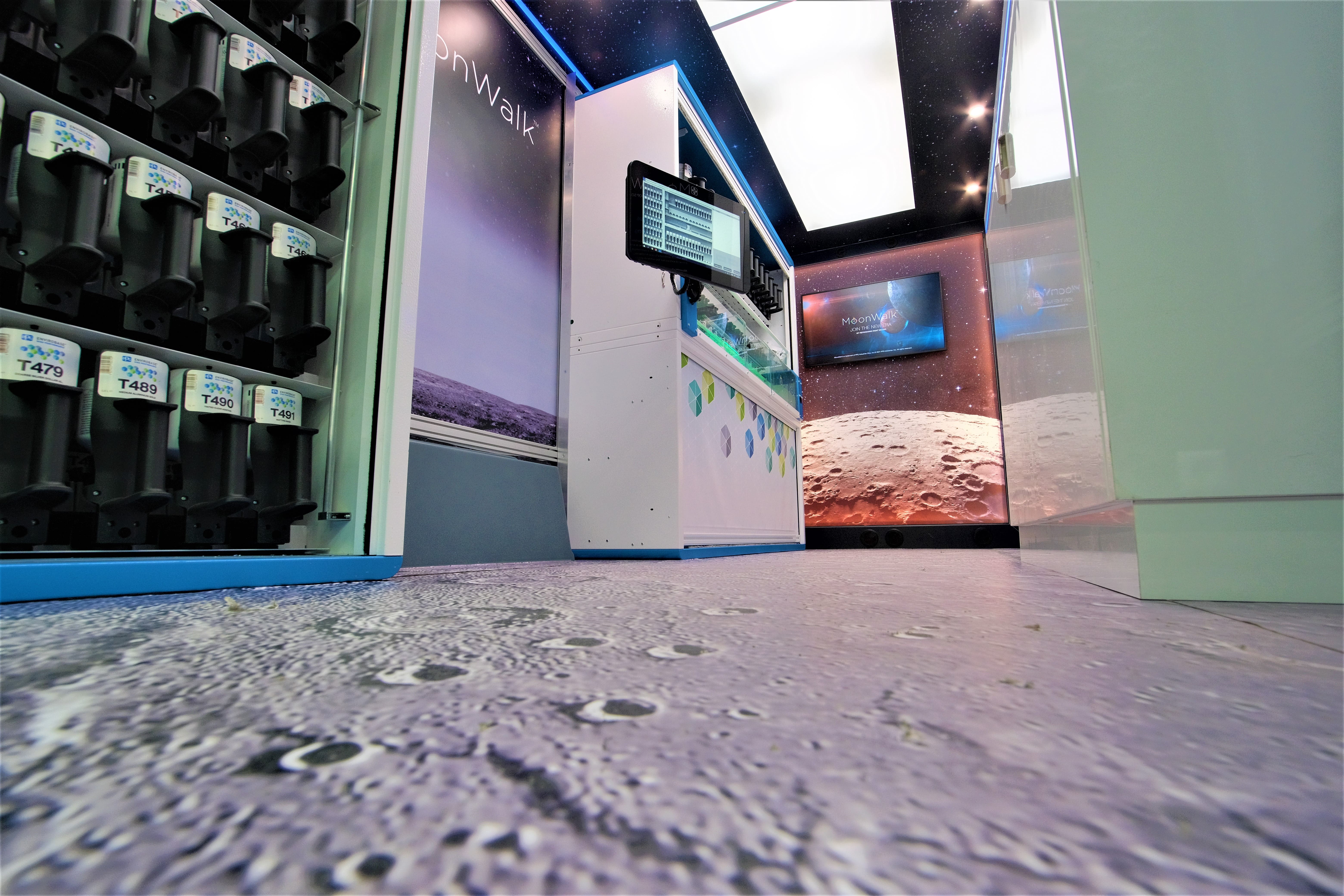 Experience the paint mixing with MoonWalk wherever you are
Each van is a fully functional mobile system, with a TOUCHMIX® Express large touchscreen computer and PPG's latest PAINTMANAGER® XI color management software, that can be driven to customer locations for real live demonstrations from our very own PPG expert technicians.
Paint technicians and bodyshop managers will be able to experience the new standard for paint-mixing efficiency, with benefits from the extreme accuracy provided by the automation of the mixing process including improved speed, quality and color consistency.
The vans are equipped with COVID-19 measures to facilitate safe access to the machine as customers step into the new era of refinish paint mixing.
If you can't go to the moon, MoonWalk will come to you!
Send an email to moonwalk@ppg.com to request a demo.